Guinea Pig Sanctuary.
Guinea Pigs need rehoming for all sorts of reasons, sometimes they are just no longer wanted and sometimes very caring owners are unable to keep their much loved piggies.
No matter what the reason, owners can be sure that their piggies will receive the very best care and if they are rehomed, will only go to homes where we know they will be loved and cared for.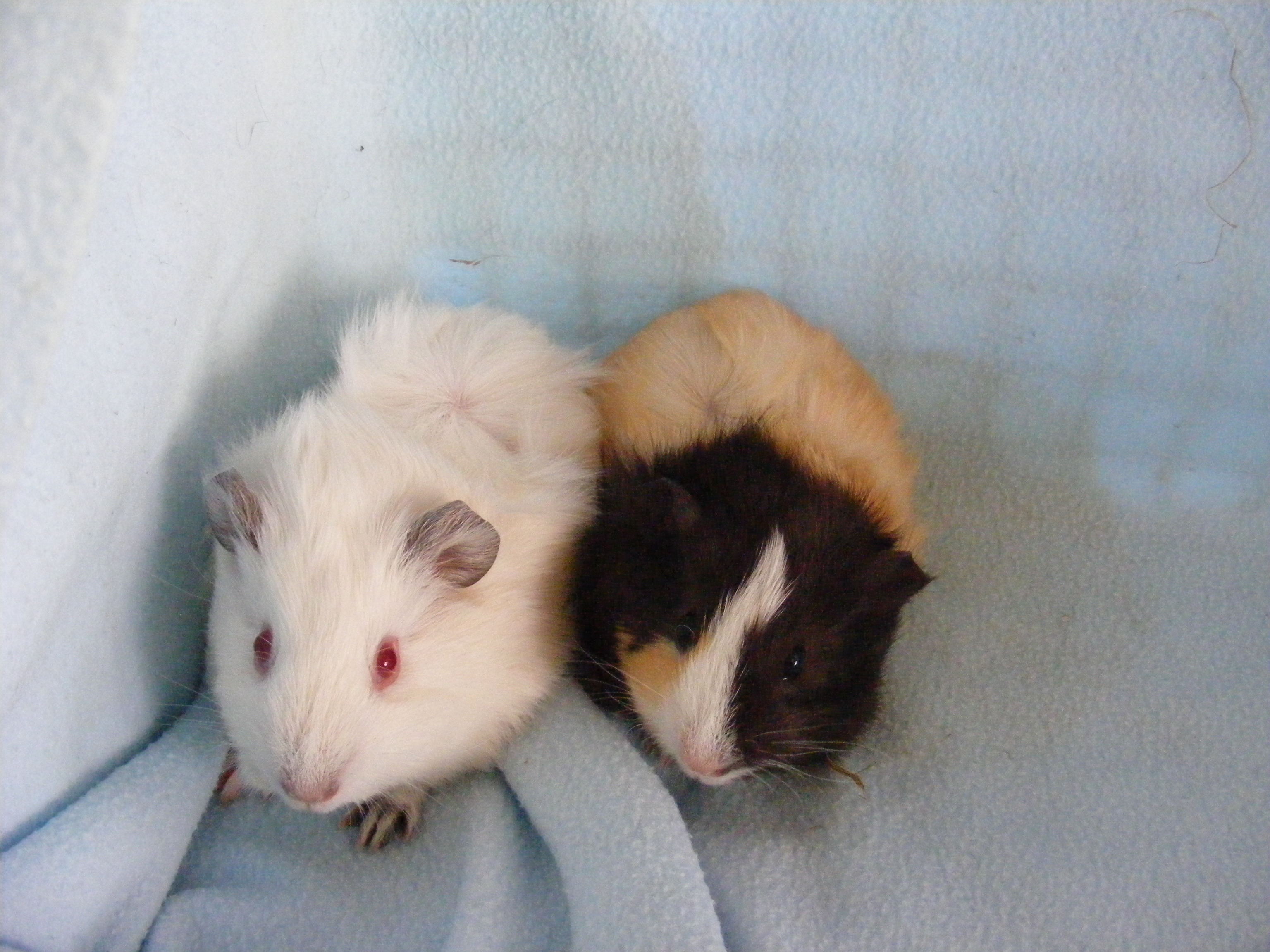 Sorry, Due to ill health the Rescue side of Thistle Cavies is now closed.
We are a small self funded non profit making,family run rescue based in Argyll, Scotland. At present we are caring for 42 piggies. Some of these we will be able to rehome and some will live out there lives with us either because they are too old to rehome or are in need of special care.
Many of the piggies that arrive at the rescue are in a very sad state and need a lot of care and attention.
We will never turn away a piggy in need or put a piggy to sleep just because it needs a lot of care.
 
 

Some of the Thistle Cavies Team at the Bradford Show.

Rosie and Steph, Vet Students at the Royal Dick getting some first hand knowledge of the piggies and their care.

Christine and Claire, vet students from the Royal Dick Veterinary College enjoying their work experience with small mammals at Thistle Cavies.
Sign my Guestbook
View my Guestbook
Some indoor housing,showing the girls pen at the end and some of the Rescue pens in our brand new Cavy Cottage.

Summer outdoor runs. All of our piggies have

some time on grass

.

Snack time at Thistle Cavies!
Please feel free to contact us if you need any help or advice.

If you are at all worried about your piggies please contact your vet ASAP.

For excellent advice on the care and management of Guinea Pigs click on the links below.

Peter Gurney Piggie Health Guide

Have you tried Perfect Paws Ointment?Just one of the new products now available from Gorgeous Guineas.