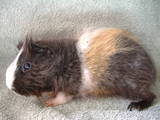 This mum piggy is suffering from malnutrition, scurvy, mites, lice and ringworm.
She has two babies to look after who are doing well and showing no signs of fungal so far.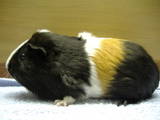 What a difference a few weeks make. This little lady is looking good now.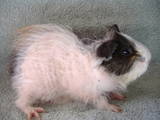 This piggy is almost in exactly the same condition as the first pic, she is doing well and hopefully will be back on her paws before too much longer.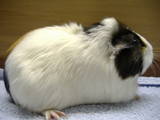 Just look how pretty she is now 9 weeks on.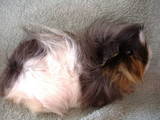 This sow has mites and a little bit of ringworm but we are waiting to see if she is pregnant. Again she is doing well and becoming quite friendly.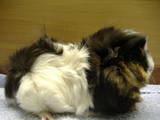 How very, very pretty this sow has turned out to be an absolute stunner....who would have guessed?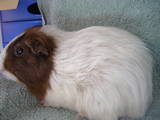 This sow is suffering from mites and lice, she is doing very well after treatment and her hair is coming in nicely now, a few more weeks and she should be looking really good.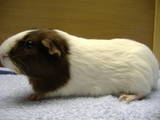 This wee one is coming on well. She was aneamic and very thin but is putting weight on and will be with us for a couple of months yet.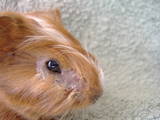 This poor little baby has fungal on her face and some on her back which has almost cleared, her face will take a little while longer as it is so much worse.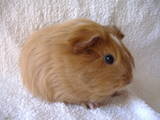 Will you look at that cheeky face. What a difference to the sad little baby that came in.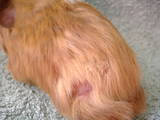 Sister to the baby in the first pic this little sow has a sore back from Fungal, fortunately her face is okay.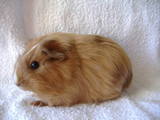 So whose a poser then and isn't she good at it. :))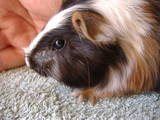 Here you see a little baby with fungal to her face, she is quite bad with fungal as you will see from the following pics.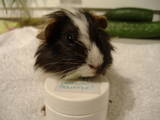 Oh I was just so fed up with this fungal and this 'stuff' was so good, Bless.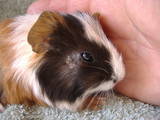 The other side of her face, she is looking much better now after being treated with a mousse made up specially for mini pigs by Chrissie at Gorgeous Guineas.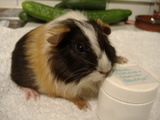 A few more days on. This magic mousse really is 'souffle' good for the skin.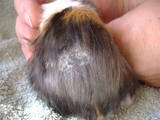 The same baby showing her back this time. She really is a poor little mite, I am hoping that she will make a full recovery but it is early days yet.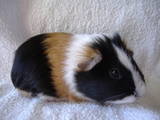 Well, will you just look at me now all healed but I will be staying here for a couple more months but I wont be needing the magic mousse from GG anymore.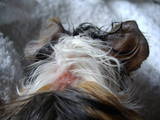 Showing her neck this time. This was a huge rock hard lump where sebum was seeping and it matted in with the hair and set to a solid lump, this is the mark it left.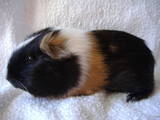 And my other side, am I pretty or am I pretty! What a difference a little special souffle makes and in such a short time.