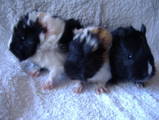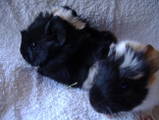 This three little ones made their appearance 9 days ago from one of the rescue mums. Mum and babies doing well.30/06/06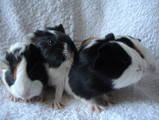 A litter of 4 babies,2 week old, born to one of the rescue pigs.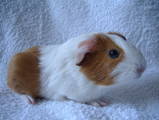 This big girl is only 4 days old, she was born weighing in at a whisker short of 5oz's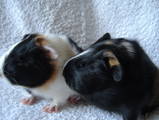 Another litter that is almost a fortnight old.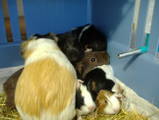 Two mums and seven babies all piled up in the corner of their cage........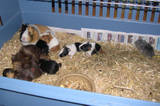 .......and spread out. This two sows gave birth within hours of each other.